Choice Office Furniture is a family-owned and operated business based in Janesville, Wisconsin. Visit our showroom at 2148 W. Highway 14 in Janesville between 9 am-5 pm, Monday through Friday, and try out any of our new or used products before buying. Our friendly, professional staff will gladly assist you with selections for your office environment.
Willie Rinehart, President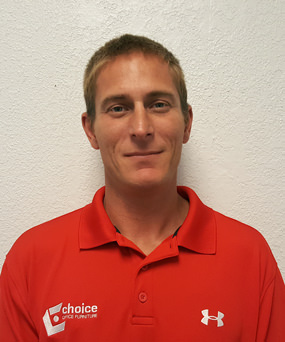 Willie has over 15 years of industry experience selling and distributing new and used office furniture, and designing office spaces in Southern Wisconsin and northern Illinois. He is a Janesville, Wisconsin native. When he isn't working, Willie enjoys boating and spending time with his family.